---
Denver Sprinter Van Rental
If you were looking for trustworthy Sprinter van rentals in Denver, you came to the correct place! We own the most excellent rentals in Denver. We are available to cover any event or special occasion you have, be it a birthday party, a bachelor or bachelorette party, a wedding celebration, or just a fun night out. Contact us today!
Why should you choose us?
We offer the best transportation service in Denver; we ensure that our vehicles are in perfect condition, and that's why we have certified mechanics who regularly inspect and maintain our fleet. So you can be sure that you will have a service with everything you and your group need to have a great time while on board. Our service is perfect if you're planning a large group trip. We are confident that we are the best Sprinter van rental service in the area.
We know you will turn into a usual client after you get to try our transportation services. Denver party buses own plenty of stylish and wholly customized vehicles to make the clients feel pleased. Among the luxuries in our cars, we have premium leather seating, spacious interiors, bar areas with coolers, large TVs and DVD players, dance poles, excellent sound system, to mention some. Contact us and discover the other things we have to offer you and your group.
Not just van rentals
This kind of vehicle has become a trendy option for traveling, and we can understand why. Whether you are planning on visiting downtown Denver or on a long trip with a group, we can help you to have a nice and smooth travel in a vehicle that counts with automatic transmission. We also can offer you a party bus, a limousine, a charter, or a shuttle bus if you have more passengers than a Sprinter van can hold. In our fleet, you will be able to find a variety of vehicles to choose from. We want to ensure your needs are satisfied, making us the best rental in Denver.
An experienced driver to make you feel comfortable
You won't regret getting a Mercedes Benz Sprinter to travel with us! Among all Denver Sprinter van rentals, you won't find one with better customer service than ours; we count on a friendly staff and a highly qualified chauffeur willing to serve you during the unlimited miles you can travel with us! Travel safely and comfortably in one of our Sprinter vans, with cargo space for all the luggage you own and a high roof that makes moving more accessible by providing enough head room.
Affordable prices!
You can rent a limousine, a party bus, a charter bus, or a Mercedes Sprinter van with us at fair prices, depending on your needs; just let us know what you want, and we will find the more appropriate option for you. Contact us so you can clarify any doubts you may have and get a free quote! Let us know the group size and the date and time you need the service, and we will find the perfect Mercedes Sprinter that fits your needs.
We have a wide variety of vans in our fleet; take a look at them, and contact us if you need more information about our services!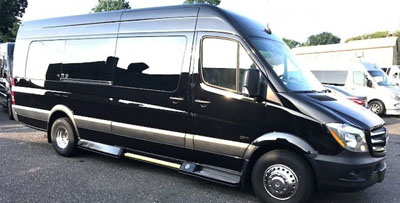 Shuttle Van
With this Denver limo van, you can be sure you will have a great time with your loved ones or coworkers! Don't miss the opportunity to have a memorable trip.
Leather and comfortable seats
CD player and iPod capability
DVD player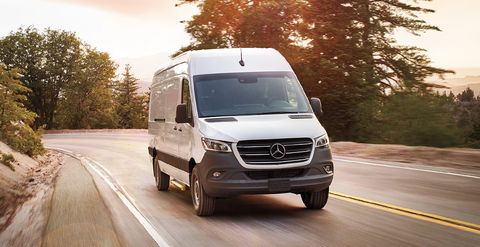 Sprinter Van
Travel in the most comfortable van, with enough space for you and your group, while enjoying all the amenities our vehicles can offer.
DVD player
Custom sound system
Premium leather seating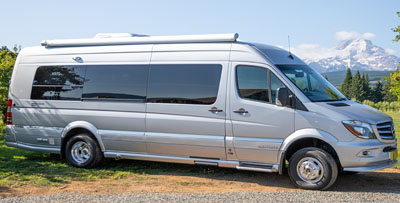 Sprinter Van
Let us take you wherever you want to travel with one of our experienced and friendly chauffeurs! You won't regret choosing us. Contact us!
Booming stereo with CD/iPod player
Space for large groups
Color-changing lights throughout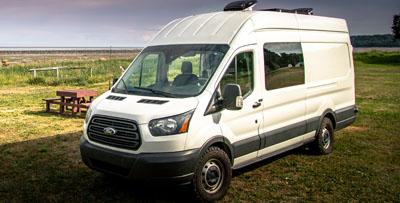 Shuttle Van
Don't miss the opportunity of celebrating a special event in one of our vans or party buses/limousines if there's a larger group.
Colorful lighting
Modern flat screen TVs
DVD player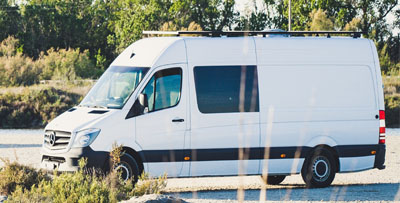 Sprinter Van
Get around in a Mercedes Benz Sprinter with all the amenities you can have nowadays. Give us a call!
Beverage area
Amplified stereo
Comfortable leather seats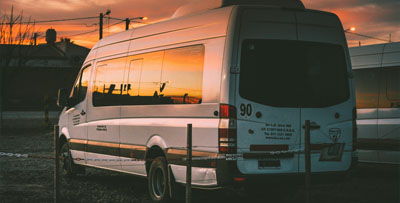 Sprinter Van
You can count on us when it comes to having a good time. Get one of our Sprinter vans or any other vehicle in our fleet, depending on your needs.
Booming stereo with CD/iPod player
Spacious interior
Color-changing lights throughout