---
Denver bachelorette parties
Getting a party bus or limo for this special celebration is an excellent idea if you have to have an epic bachelorette party! We offer a varied fleet of vehicles for you to choose from depending on the group's size and need. Contact us! Let us help you to take all your ideas to reality in one of our luxurious party buses, limos, or van.
You will love all the amenities we have for you!
Enjoy your best friend's good company and create great memories of your bachelorette party! We know hosting a party can be stressful, and that's when we come to help. Get around downtown Denver in one of our fully equipped party buses or limos, and have the party of your life! Have a whole party with flat-screen TVs, dance poles, an amplified sound system, colorful lights, and bar area with ice included, to mention some, while you are on board. We own a vast, varied fleet of luxurious vehicles, from which you can choose the perfect one for the bride to be and the whole group.

TVs, DVD players

USB ports

Bluetooth audio

Spacious seating

Booming stereos

Colorful lights

CD players

Drink coolers
We can cover any plan you have
Denver is full of options for celebrating and having a good time with the girls on such a special occasion, and we have the appropriate vehicles to take you and your group there. You can visit the Denver central market, River North arts district, Hamburger Mary's, go to Upstairs Circus, and enjoy unique circus performances or a comedy show, among other fun plans perfect for enjoying your last days as a single woman. If you love beer and drinking, you will probably want to get a little bit tipsy with your friends. So, visit the urban wineries and get to wine tasting, a cocktail bar to get some bottomless mimosas or craft cocktails, or maybe go to the best bars in the area and enjoy the local beers.
If you want something more chill for your bachelorette party, we also can take you on a private tour around downtown Denver while you have fun on board with your friends. Or plan a Denver bachelorette weekend, visit Cherry Creek for a shopping day, have fantastic food at its unique restaurants, and enjoy spa treatments. The Mile High City also offers many alternatives for going on a food tour or a brewery tour and having some craft beers. Book a tour with us, and enjoy one of these Denver bachelorette party ideas in the most comfortable party buses and limos!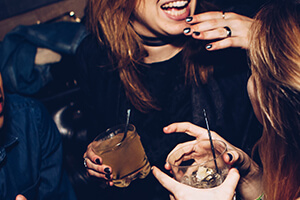 Bar hopping
Go out with your best friends to have some good drinks and hit the dance floor, and don't worry about driving because one of our highly experienced chauffeurs will make sure you get home safely!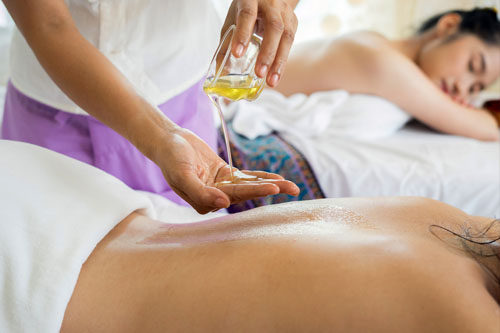 Spa day
This is a perfect way to relax, hang out with your friends, and forget about all the wedding planning for a moment before the big day; include it on your Denver bachelorette party itinerary.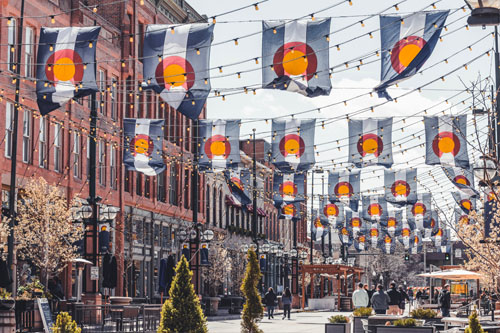 downtown Denver
Denver offers different options for bachelorette parties, and going to Larimer square is one of them. Here you can have the best Denver bachelorette party. Contact us for private tours!
Outdoor adventures
An excellent option if you are an outdoor activities lover. We will transport you and your group to the Rocky Mountains in Denver and enjoy all the features our vehicles have along the way.
Other party ideas in Denver:

Woodhouse day spa
Afternoon tea at Babe's
Cooking lessons with a private chef
Visit an urban winery
Enjoy live music
Also, contact us if you want to visit the Red Rocks amphitheater! Click here for more info!
Affordable prices!
The best part about our services is the prices, making us a great way to host a bachelorette party. We can adapt to larger groups and all budgets. Our party buses and limos are the best way to spend a day or a weekend with your friends. You've found the best place to find ground transportation for your celebration; contact us now! We are open to answering any questions you have and giving you a free quote!
Visit the best bachelorette party destinations on board the best party buses and limos in Denver! Ask for the all inclusive packages, check out our fleet, and contact us to answer any questions you have!

Limo bus

This stunning 30-passenger limo bus is just what you need for a great time. It has multicolored fiber optic lights, a drink cooler, and large TVs.

Learn more >

Party bus

This amazing private party bus is ready to take you to enjoy delicious Denver food tours! It has comfortable leather seats, a large TV, a booming stereo, and much more!

Learn more >

Limo bus

This spacious limo bus is perfect for giving you a great time! Ideal for bigger groups who want to go to visit Denver casinos, this limo bus has everything you need.

Learn more >

Limousine

This party limousine will be a great selection for those with smaller groups. It is equipped with all the entertaining features required to have the night of your life!

Learn more >

Party bus

This party bus is a great choice for large groups. Enjoy your bachelorette party in Denver with all the amenities a modern party bus can offer nowadays.

Learn more >

Limo bus

Start drinking in this luxurious limo bus with your friends while we are in charge of driving to all the great places the city of Denver has to offer!

Learn more >