---
Denver Charter Bus service is

luxurious!

spacious!

upscale!

fun!
If you are looking for the perfect option to celebrate a special occasion, you've just found the best charter bus service company in Denver, Colorado, among all Denver bus and minibus rentals! We can offer you a wide variety of buses for you to choose the best depending on your needs. Please take your time to check out our spacious charter bus or mini bus options, and don't hesitate to contact us; we are always willing to give you a memorable experience.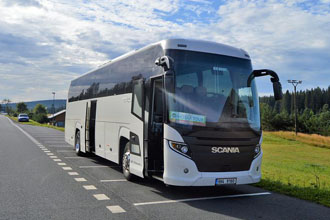 Charter bus
Room for your luggage
Cushioned, reclining seats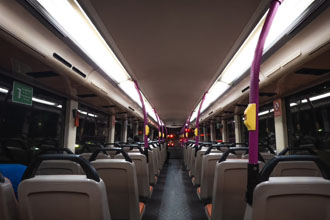 Denver Charter Bus
Climate-controlled cabin
Wi-Fi and power outlets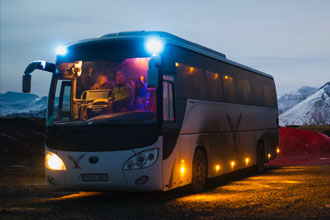 50-55 Passenger Bus
Luggage storage
DVD Player
The best way to travel
Traveling and moving around with a group -friends or family- can be complex or challenging. That's why we offer you a reliable private charter bus rental service, with a wide variety of options for choosing the one that fits you and your group's needs the best. We will help you to find the best bus or private minibus rental for you, depending on the distance, time of the year, and group size; just let us know your needs. We can cover any group trip, whether a sports team or a school field trip. Denver charter bus rentals will provide meticulously maintained buses and a highly professional driver who will make you feel comfortable by providing safe transportation.
Sports team
Denver charter bus can help players, coaches, and fans get affordable and comfortable transportation while having enough space for sporting equipment and legroom, so everyone can rest and be safe while traveling. The group can also entertain you thanks to all the amenities they offer.
School trips
Get the most convenient charter buses for a school field trip. Students will feel comfortable and entertained with all the features our buses have, for example, DVD players and onboard WiFi. Teachers can also relax in the most comfortable cushioned and reclining seats and entertain themselves with the abovementioned features.
Outdoor traveling
Denver has plenty of hiking places, and you don't want to miss them! We will take you and your group to the most incredible places in the most appropriate buses for outdoor traveling, with room for all the equipment you may need; you only have to worry about enjoying the views, not all the stress of driving.
Weddings
During this special event, don't worry about your attendees getting home safely; we will ensure that everyone travels safely and comfortably after having a great day while enjoying all the amenities our buses have.
What makes us the best choice?
Our ground transportation service owns a diversity of spacious charter buses in our fleet. They all have the most comfortable cushioned and reclining seats, lots of leg room -more than in school buses- and plenty of room for luggage bays. While on board, you can enjoy all the amenities and entertainment options in our buses, such as DVD players, onboard WiFi, and power outlets, so you can stay connected while getting around. Our shuttle service also offers on board restrooms. And you will obtain all of these benefits at very affordable prices affordable prices; ask for a charter bus quote. Our live reservation agents are available 24 hours per day and can't wait to hear from you!

These vehicles offer our passengers convenience as everyone can travel in one bus without worrying about finding parking for their car when they reach their destination; you and your group only need to worry about relaxing and having a pleasant road trip. We will make the experience of going to downtown Denver or any other place the most unforgettable one.
Get to know different places of interest!
You've probably thought about visiting different places with a group of friends or family, for instance, the Denver Art Museum, the Colorado Convention Center, the Denver botanic gardens, the Denver Zoo, the River North art district, etc. Now you have found the bus in Denver options to visit those places comfortably without paying too much. And know that you can go for both short and long-distance travels. We are the best option, among other charter bus companies, to get to know an incredible mile high city such as Denver! We will make the experience of going to downtown Denver or any other place the most unforgettable one.
Book your reservation now!
So if you plan on making a Denver trip, please consider our services. Shuttle bus companies know that every group has different needs, and we are not the exception, we will be pleased to help you fill them with our Denver group transportation service; we've got you covered! Don't hesitate to contact us; let our charter bus company help you. We have 24/7 availability to answer any questions about our charter buses service, give you the perks, and guide you in choosing the perfect bus for your group travel.